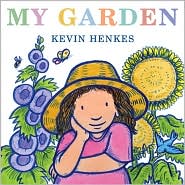 I'll probably keep this post pretty short because it is Friday afternoon. I've been a busy bee today! I went to Michaels Craft Store...OH MY GOSH. Got some fabulous deals and things for my classroom. The manager was so helpful and gave me double on my coupons (when he found out that I'm a kindergarten teacher because his little one just finished kindergarten). How sweet was that?! Anyway, I found these goodies.... kids lap work spaces but I'm envisioning them as portable work stations for centers. I got one in every color! They were only 4.99 each!!! What a bargain!
the picture's not great (they're in my trunk) but there's a purple, green, blue, and pink one!
The whole point of me going to Michaels was because of my coupon to get this adorable Cat in the Hat painting framed that my Grandma gave me last year when I started teaching first grade. I did a Dr. Seuss theme in my room, and she wanted to share with me this great art project. Unfortunately, I never got around to it but I just love the painting so much that I wanted to frame it and keep it. So cute, right? Again, the picture's not great (Shelby kept bumping into me while i was taking the picture) but you can still tell how cute it is. Who knows? Someday this could look cute in our someday kids' rooms.
I made these cute birthday buttons from streamers and badges that I found in the dollar clearance section at Michaels. I know that birthdays are a really big deal in kindergarten and I wanted to have something that is reusable for the kids to wear (in addition to birthday crowns/hats that they can take home). I think most 5 year olds would be thrilled to wear these.... I know I would. :) I also made a star button to wear....the streamers aren't as long. It's a little shorter and larger. It's really fun looking. I don't know if all of them will want to wear it when they are the star of the day but I thought I'd give it a go. I used the star clip art from my computer and some fun fonts on powerpoint to print out the star design. Whaddya think?
My blogging friend,
1st Grade With Miss Snowde
n, had the amazing idea to imitate the Lakeshore Story Wands. I downloaded her file, printed, and decided to hot glue them together with onto pencils to make my story wands. Thanks!! You can check out her blog and story wands at
Miss Snowden's Story Wands
It's even got a website and it's own songs that accompany it!
So I've been trying to start a list of books that I'd love to have for my classroom.... and ever time I try to make a file on my computer, I get distracted, so I thought I'd put them up here. These are a few that I'm eyeing for this fall in my classroom!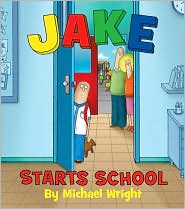 oh, and a fellow kindergarten teacher is having a great give away...Check out her blog for how to score your own freebie! Check out
Peace Love Learning
for more info!!! :)